VOIDRUNNER - Holding time in their hands | An Interview
Voidrunner are a Synth-rock outfit from Little Rock, Arkansas. As places go it's not a bastion of Synth by any stretch of the imagination unless Bill Clinton guested on any The Midnight tracks I didn't know about but it doesn't mean to say that a couple of guys with oceans of talent can't come together and bring us some nostalgic 80's and 90's entertainment and their homage to same.
Voidrunner consists of Britton Shrum and George Rich, who come from a diverse musical background of rock and metal. Their last single 'Long Way Home' garnered terrific airplay on the scenes channels and they're no doubt working on a follow up release which I'm sure we all can't wait to hear.
Forged took some time out with the guys to chat about all things Voidrunner, this is a good one. Take a look.....
Thank you so much for your time with Forged today and Congratulations on a successful introduction to your band and the recent release of 'Long way home', how had 2020 been for you all things considered?
2020 was an interesting beast and honestly a double sided coin. If not for the pandemic, I don't think that Voidrunner would have ever started. We're still pretty new to the scene so I imagine most people don't know.
But George and I also play in a metal band called "Smoke Signals''. We have both loved Synthwave for many years and 2020 gave us the break from shows that we needed to start up Voidrunner as a passion project.
While I do miss playing shows, I'm thankful for the time off because we've really grown to love writing this style of music. And honestly, we've been very productive because of it.
You're relatively new to the scene but with that said, what started you on your journey to the grid? When and how did it all begin?
I would say maybe right around 2014-ish. A close friend had shown me "Sunset" from The Midnight on the New Retro Wave channel and I was instantly hooked. I remember that week just deep diving their YouTube and jamming a bunch of artists.
Since then it's actually become my number 1 most listened to style of music.
Who do you rate as your influences in terms of making music?
This is a broad question haha. In terms of Voidrunner I would say The Midnight, FM84, Timecop1983 and Gunship as far as Synthwave. But we're also incredibly inspired by bands like Whitesnake, Def Leppard, Journey and even artists like Lewis Capaldi and Tears for Fears. We pull inspiration from a lot of diverse sources.
What would you say is the most distinctive aspect of the music you create?
This a good question, I would refer back to the previous question. It's the broad range of influences that we bring to the table. It lets us create songs that feel very familiar while being something fresh and new. Many of our listeners have told us that we sound like we came straight from the 80's. and that was a major goal for us.
If you could change just one thing about the music industry what would it be? Why?
If I could change one thing it would be for smaller artists to get a bigger reach. Unfortunately, we're in an industry that values money in advertising over song quality. I've known artists that were absolutely incredible, and unfortunately they never had the chance to "blow up" because they lacked the funds for proper advertising or tour support. It doesn't help that companies like Spotify only pay artists a fraction of a penny per stream and it's a constant uphill battle.
Small artists have so many costs just getting into the industry and there's just no way of ever getting ahead. These companies have a chance to help these smaller artists but they are more restricting than anything else.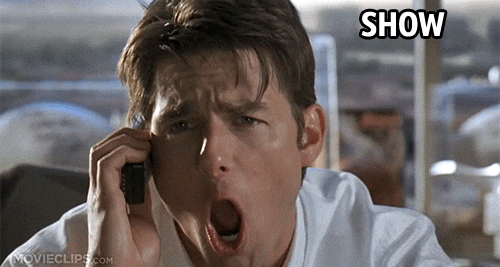 Your Bandcamp Bio says: "Our Goal is to bring something fresh to the genre while still holding true to the nostalgia of the 80's and 80's" – Flesh that one out for us a little more if you can, what freshness do you think Voidrunner can bring?
Back on the point I made about our influences and what we bring to the table. I feel that we're able to bring something fresh in terms of style to this genre while making it feel like it came from a nostalgic era. For example, in Holding Time.
It's very much a "Synthwave" song, however the main influence behind it is more akin to something like Whitesnake's "Is This Love". Since the song has released we've had several people tell us that it's the classic rock that they have been missing for the past couple decades.
"Synthwave" in general seems to be more about creating a sound that reminds you of the 80's, where as we want to take ideas from the 80's and make it feel modern.
'Voidrunner' – it's a great name. Tell us the story behind it?
Thank you! I wish that I had a more cool story here. but honestly Voidrunner came from about 2 weeks of writing down about 100 names on a notebook page, picking our favorite 5 and then out of the 2 that were available and not taken, we landed on Voidrunner.
It sounded cool and it reminded me of Bladerunner which is one of my all time favorite films. However, we didn't know that it was also a video game until after we had already released our first single haha.
What do you enjoy most being musicians?
I enjoy creating mood and atmosphere through music as well as a "vibe". I love writing "hooks" that get stuck in peoples heads and I feel that it's one of the best way's to self express how you feel into the world. I've always said that I've wanted to write a song that gives someone the "chills".
So you could say, I love to express emotions through music and I hope that the listener can feel those emotions as well.
Can you tell us anything about current or future projects in the pipeline?
Of course! In 2020 George and I spent about 2 or 3 months together writing a record. That's getting a final mix now and we're planning on releasing a couple more singles before releasing the album. Also we've already started writing for Album #2.
Anyone on the scene at the moment that you enjoy listening to?
Naturally I would say artists like The Midnight, Ollie Wride and Gunship. But I'd like to also shout out Lombardo, Trevor Something, The Future Kids, Shadowrunner, System Glow, Tarot Blood, Kalax, LeBrock, September 87 and At 1980, NeonTron and Jessie Frye.
Credit: OutlandTV on You Tube
What is the one guilty pleasure you cannot live without?
Movies, Video Games and Chocolate... I've tried, It just doesn't work.
What would you say is the best advice you have ever been given as a musician?
I've been given a lot of advice over the years and I would say it's not to compare your art to others. Comparison is the thief of joy. But if I could add some advice of my own. I would say it's important to enjoy what you put out, but it's equally as important to put out
things that are high quality. In today's music industry there are so many bands that new artists just kind of blend together. So it's important that your production, your artwork and your effort is as high quality as you can make it.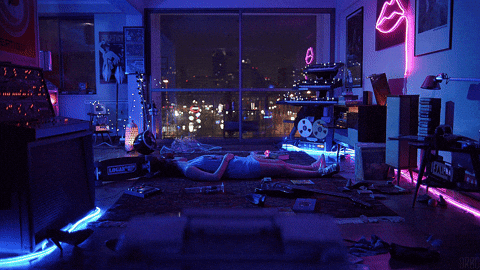 We can essentially write off 2021 except for maybe the last quarter with everything physically crossed which is a pity but expected. Have you any ambitions to do a gig or two in 2022?
Oh absolutely! We already have plans for when show's and tours resume. We can't wait to take Voidrunner on tour!
A message to your fans?
For those of you who have been following us since the release of Neon Broadway, we want to say THANK YOU. Breaking into this genre is incredibly difficult and we have been lucky enough to have some awesome support so far. A band is nothing without it's fans. You're literally our lifeblood. I hope that you continue to support small artists and I'd suggest checking out some of the bands that I listed above.
Also if you're wanting some Voidrunner merch, you can find that at voidrunner.bigcartel.com Thank you all so so much and we hope to see you in your city in 2021!
Please consider supporting VOIDRUNNER via the links below | YOU MAKE A DIFFERENCE!