FORGED TOP TRAX | 2nd Aug
Another week, another top trax list of retro nuggets for you to wrap your earholes around.
There's been some absolute triumphs in tracks over the passed short while so much so that for the first time in Top Trax history we've got a tie for the top spot!
As usual I've delved deep into the bag of Synth and drew out some tracks across the spectrum that some people are sure to love as much as I do.
If you like what you hear, stream it, buy it, post it on socials you do make a difference!
So..Let's get into it shall we?
MAGNAVOLT
Hard Instincts | The Dark Prince of Swedish Synth continues his ascension to the gods with this latest number 'Hard Instincts'. It's the last and final release from his future EP 'Seducer' which is no doubt going to flood the collective consciousness very soon, you have been warned! As you'd expect, this track is gritty, dark and full of purpose. Like most of his releases to date there's an undercurrent of sex and lack of inhibition which I'm sure will form the passionate arched backbone to the future EP he's yet to unleash. It's a glorious peek into the Volts Red Room were he dares you to watch! Stream it now.
NEON SHUDDER
Moonlight Dreams | Been watching this Artists career for quite awhile now and has certainly showed what he's made of in his newest Album release:
『 REQUIEM • AETERNAM 』
Guaranteed its unlike anything you've heard before or since and it only serves to further enlighten the fact that there are absolute gems in this scene if you could be bothered to look.
The track I took for this list 'Moonlight Dreams' is sublime and delivers all the right notes to make it to my playlist and hopefully to yours. The Album was released back in June and still available to buy on a name your price basis. Go support the guy!
L'Avenue
Horizon | A veritable oasis amidst the noise of chaos this track is lovingly L'Avenue in every possible way. Once again he strides forward to deliver a beautiful retro experience that's soars skywards and gives the listener hope for the genre they adore. They say you're never fully dressed without a smile and similarly you're playlist is never fully Retrowave without the unmistakeable touch of L'Avenue.
GLOWLINE
Accelerator | Well he's done it again, this is Glowline's second track to elbow its way to my Top Trax list but lets face it cream always rises to the top so it's never in doubt. This track is sonically creative and very retro which I love. I'd suggest the full impact of this track will be felt and heard in all great Synth Event spaces played by DJ's who know their sh*t and I for one will be first to the floor lets face it!! Great track and worthy of a spin, so...what are you waiting for?
ORAX
Mistake | I've long since loved ORAX and I was only waiting for an excuse to shoe horn him onto my Top Trax list and today he releases an absolute hit in his newest track 'Mistake'. Released via NewRetroWave. It's got that unmistakable retro vibe that will please both new and old fans alike. One minute into the record and boom...you're hit with those club feels that command you dance and I'm here for it. Innovative and catchy it deserves some real estate on your playlists so for yourselves a favour!
SUNG
Moonlight | The French Maestro does it again. I dare say he's known more for his inciteful power driven Synth instrumentals which have seen him carve his own niche within the genre, but this very track 'Moonlight' also proves what a beautiful vocalist he is that hits all the right notes and then some. Written and produced by Geoffrey Graven and performed by SUNG it's a bold move that pays off at every level and will no doubt be faved by fans both purist and casual alike. Sublime! Trevor who?
and now for the first time in Top Trax history we have a tie for the No. 1 spot....
WINNER 1
BINO BISCOTTI (feat Shenwalker)
Solero | Hop in everybody we're going to Funky Town! This track is uplifting and undoubtedly electric with those Italo Disco funk beats that make you want to move. The track itself features the unmistakably brilliant vocals of Shenwalker that weave this track together and fused with those beats make for something altogether addictive. I absolutely love it and its a worthy Top Track placement for something I'll no doubt play everyday now!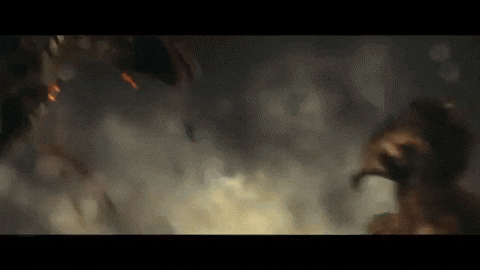 WINNER 2
JNNY COBRA with DARK SMOKE SIGNAL
Download Complete | Ahh yes the Godzilla v Kong of Dark Synth Artists. I'd be telling lies if I didn't tell you I prayed for a collaboration with these pair and it's every bit as epic as I'd imagined it to be. The track is different, it's unique and it ultimately brilliant and one you should have for your playlists. They say greed is a sin but if wanting another track from this pair is wrong I don't ever want to be right! Another worthy winner of a top track placement! Well done guys!
Some more tracks to be posted next week in the meantime support your favourite Artists and share their work. YOU MAKE A DIFFERENCE!
Curated Spotify playlist all my favourite Top Trax this quarter coming TODAY! New Podcast Ep 3 on the way.
Forged in Neon Compilation just dropped with some huge Synth Names never before seen on the one album, you can't miss this! On sale now click here